The Bridger Hall of Honor seeks nominations of distinguished alumni each year for consideration. The award honors our notable alumni who have been outstanding in their professional accomplishments and have made significant achievements in their local/global communities. The Bridger Hall of Honor also provides inspiring role models for the students in our district and celebrates the distinguished achievements of our graduates. We have recognized several amazing alumni who have one factor in common: they began their journey as a Bridger!  For more information or to make a Bridger Hall of Honor nomination, please review the page below or call the Superintendent's office at (724) 266-2833 Ext. 1263.
Bridger Hall of Honor Members
2009 Inductees
Mr. Kelvin Fisher
1987 graduate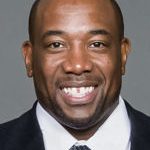 Upon graduation from Ambridge, Mr. Fisher attended Arizona State University, where he received his degree in social work. While at ASU, special athletic awards and honors include the MVP of the Coca Cola Bowl, voted team captain, and he was a four year starter on the football team with P.A.C. Ten honors. He was the first fullback in the history of Arizona State University to run for 1000 yards and catch for 500 yards. He was featured in Bigger, Stronger, Faster Magazine as one of the top running backs in the NCAA. In 1992 he was a free agent for the New York Jets and was on the Arizona Cardinals practice squad in 1993. In his career he totaled 1,763 rushing and 797 receiving yards, with 12 touchdowns. Mr. Fisher is currently a west coast college scout for the Pittsburgh Steelers. During his time with the Steelers, they have won two Super Bowl championships. He currently lives in Arizona with his wife and two children.
Mr. Mickey Marotti
1983 graduate

Mr. Mickey Marotti is the Director of Strength and Conditioning at the University of Florida. He is one of 57 people in the world to hold the Master of Strength and Conditioning (MSCC) certification. Entering his fourth year at the University of Florida, he has already developed eight All-Americans and two first-round NFL draft choices during his tenure. The Florida Gators have won two BCS National Championships and two SEC Championships in the past three years with Mr. Marotti as the Director of Strength and Conditioning. He currently lives in Gainesville, Florida with his wife and two children.
Ms. Doreen Welsh
1968 graduate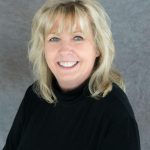 Ms. Doreen Welsh has been a flight attendant for US Air for 38 years. She was aboard US Air flight 1549 when it went down in the Hudson River in New York early in 2009. There were 150 passengers, the pilot, co-pilot and three flight attendants on board when the plane went down. Flight 1549 had been struck by something. It would later be determined that birds had taken out both engines. The pilot had to land the plane on the frigid Hudson River. Ms. Welsh was instrumental in saving 150 lives as she made sure everyone got out of the plane safely. She was the only one injured on board the aircraft. Ms. Welsh stopped a passenger from opening a rear door and letting in a gush of water, then made her way forward directing everyone out onto the wings. Captain Sullenberger checked the cabin twice. Thanks to his crew of flight attendants, he didn't find any forgotten passengers.
2010 Inductees
Lieutenant General USMC (Retired) George C. Axtell
1938 graduate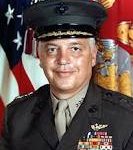 Lieutenant General George C. Axtell served four combat tours during World War II, the Korean War, and the Vietnam War. He was awarded the Navy Cross; Distinguished Service Medal, Legion of Merit with Combat "V" and three Gold Stars; Distinguished Flying Cross with one Gold Star; and an Air Medal with one Silver Star.
Bud Bilanich, Ed.D –1968 graduate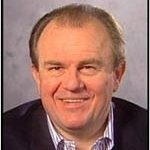 Dr. Bilanich received a Bachelor of Science degree from Penn State; a Master of Arts degree from the University of Colorado; and his Doctorate degree in Education from Harvard University. He is the author of ten books, a Success Coach, and Motivational Speaker. Dr. Bilanich writes a monthly column called "Common Sense" in PM360, a print magazine that provides the best, most current and practical marketing information to pharmaceutical product managers.
Alexander Vasilakis, M.D.
1976 graduate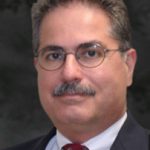 Alexander Vasilakis, M.D., F.A.C.S., is the director of the cardiac surgery program at Heritage Valley Health system. He received a Bachelor and Master of Science degree in chemistry from the University of Pittsburgh. After three years of graduate study in Mexico, Dr. Vasilakis completed his Doctor of Medicine degree at West Virginia University. Prior to graduation from medical School, he was elected to the Alpha Omega Alpha Honor Medical Society. He went on to complete his general surgery and cardiothoracic surgery residency training at West Virginia University Hospitals. Dr. Vasilakis was then appointed as faculty in the department of surgery at West Virginia University, where he attained the rank of Associate Professor.  A native of Ambridge, Dr. Vasilakis returned to the area in 1999 to lead the cardiac surgery program at Heritage Valley Beaver. Dr. Vasilakis is certified by the American Board of Surgery and the American Board of Thoracic Surgery. He is a Fellow of the American College of Surgeons and an active member of The Society of Thoracic Surgeons and The Southern Thoracic Surgical Association. He has contributed over thirty articles, posters and book chapters to the medical literature and given over 125 formal lectures on various topics in surgery. He has served on numerous hospital committees, currently serving as Treasurer of the Medical Staff and chairman of the credentials committee. Most recently, he was elected to the Heritage Valley Health System Board of Directors. Dr. Vasilakis' practice includes a broad variety of heart and lung surgery with a specific interest in complex coronary artery bypass grafting and cardiac valve repair and replacement.
2011 Inductees
Nicholas J. Feduska, M.D.
1959 graduate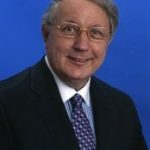 Dr. Feduska is a well known and respected surgeon. While training as a surgeon, he served as a Captain in the United States Army. He subsequently served in the United States Navy at the National Naval Medical Center and the Naval Medical Research Institute in Bethesda, Maryland. He held the rank of Lieutenant Commander and was Director of the Division of Transplantation. Upon receiving an honorable discharge from the Army and Navy, Dr. Feduska was invited to join the faculty at the University of California San Francisco. He later became the Director of the Kidney Transplant Program at California Pacific Medical Center and subsequently assumed the role of Director of the Multi-Organ and Kidney Transplant Programs at the Ochsner Clinic in New Orleans. He was recruited to become associated with the Kidney Transplant Program at Sunrise Hospital and Medical Center in Las Vegas. Dr. Feduska established a successful private practice of vascular access and general surgery. Since closing his medical practice about five years ago, he has continued to passionately serve the needs of others as a realtor in the greater Las Vegas area where he has come to be known as "The Doctor in the House." He and his wife currently live in Henderson, Nevada.
Angela K. Zondos, Ed.D.
1951 graduate
Dr. Zondos, Professor Emerita, Physical Education and Special Education at California University of Pennsylvania, achieved significant career related accomplishments in Special Education and Special Olympics throughout her career. She received a commendation for her participation in the 2004 Olympic Games in Athens, Greece. Additionally, she is a past member of the Board of Directors of Ambridge Area School District.
Robert Matzie
1986 graduate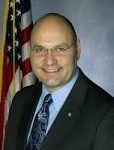 Rep. Matzie is a lifelong resident of Ambridge. He received an associate degree in high technology communications from the Community College of Beaver County and a bachelor's degree in journalism and communications from Point Park University. Prior to his election to the House in 2008, he worked as a state Senate staff member for 14 years. He also served as Mayor of Ambridge, was elected to the Democratic State Committee to represent Beaver County, and served on the Ambridge Planning Commission, Member of the Board of Directors of the Ambridge Redevelopment Corp. as chairman of the Residential Committee. Shortly after Mr.Matzie was sworn in, his legislation was chosen as one of the first key pieces of legislation pushed in the 194th session by House leaders. Act 2 was signed into law on June 3, 2009. The legislation makes COBRA health-insurance coverage available to Pennsylvania businesses with fewer than 20 employees. His efforts helped convince the Rendell Administration that Old Economy Village should remain open and led to the PHMC and Friends of Old Economy to reach an agreement to operate the site. Upon being sworn into his second term on January 4, 2011, Rep. Matzie said he will continue to work on many levels to make the 16th Legislative District and all of Western Pennsylvania a wonderful place to live, work and enjoy time with family and friends.
2012 Inductees
Jody Ann Brylinsky, Ph.D.
1973 graduate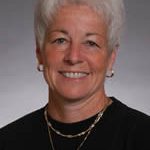 Professor and Coordinator of the Master of Arts in Coaching Sport Performance program at Western Michigan University Fellow in the North American Society for Sport and Physical Education, American Alliance for Health, Physical Education, Recreation and Dance Past President of the National Association for Sport and Physical Education, member of the NASPE Sport Hall of Fame, author of numerous publications for coaching.
Lt.. Col (Dr.) Kelly L. Dorenkott
1990 graduate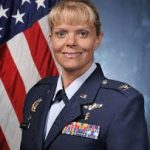 Associate Chief of Medical Recruitment and Sustainment Deputy Director of the Medical Corps, Office of the Air Force Surgeon General Oversees execution of a $280M/year Air Force Medical Service (AFMS) Force Sustainment portfolio to include all AFMS scholarships and special pays Joint Services Graduate Medical Education Boards, and AFMS Force Development Panel Coordinates AFMS policies and executive decisions with the Office of the Secretary of Defense for Health Affairs, Major Commands, and Air Force Personnel Center.
Mr. Alan Klaich
1965 graduate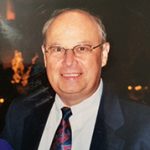 Lifelong resident of the Ambridge Area School District Bachelor of Science and Masters Degree in Education from California University of PA. Served forty-two years as an Applied Engineering and Technology Education teacher and department chairman in the Ambridge Area School District, retiring in 2011. Served on the executive boards of the Technology and Engineering Education Association of PA and the Technology Student Association
John Choma, Ph.D.
1959 graduate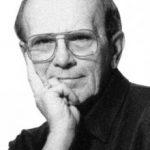 B.S., M.S., and Ph.D. degrees in electrical engineering University of Pittsburgh Professor of Electrical Engineering and the former Chair of the Ming Hsieh Department of Electrical Engineering at USC Technical Fellow at Scintera Networks, Inc. in Sunnyvale, California, 2009 joined the Raytheon Space and Airborne Systems Electronics Center in El Segundo, CA, as a Technical Scholar in Residence.
Reed D. Hankinson, Ed. D.
1988 graduate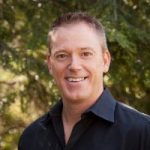 Bachelor of Science in Education from Pennsylvania State University Master of Science in Education, emphasis on School Psychology, from Duquesne UniversityDoctorate of Education, emphasis on Educational Leadership, from Duquesne University Co-founded EduLink, Inc., an educational consulting and technology company in 1998 Designed and developed the online teacher recruiting system-Teacher LinkUSA. Pioneered first Act 48 continuing education submission process for the PA Department of Education in 1999.
David Niklewicz
1969 graduate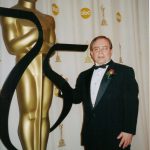 Received an Oscar plaque in 2003 from the Academy of Motion Picture Arts and Sciences for Scientific and Technical Advancement for his part in the design and development of Kodak Vision Premier Color Print film-2392, used for many films including Gladiator, Erin Brockovich, Cars, Monster, Inc, Tangled, and Brave.  He is a graduate of the University of Rochester (MS Chemical Engineering). He spent 39 years at the Eastman Kodak Company and currently is Kodak's Product Manager for distribution films used in the motion picture industry.
2018 Inductees
Dr. Ken Cirka
1989 Graduate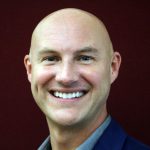 Dr. Cirka is a 1989 graduate of the AASD. Dr. Cirka received his Bachelor of Arts degree from Grove City College and a Master of Arts degree from Slippery Rock University. He attended the University of Pennsylvania School of Dental Medicine, where he received his Doctorate of Dental Medicine. Dr. Cirka is a cosmetic dentist who was named Best of Philadelphia, America's Best Dentist, Life Magazine Top Dentist and a six-year recipient of Consumer Research Council's Top Dentist award.   He is engaged in numerous philanthropic activities.
Capt. Charles D. Rowley
1952 Graduate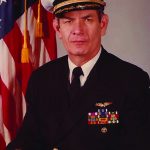 A 1952 graduate, Captain Rowley retired after 30 years of service in the United States Navy. After graduating from the U.S. Navy Test Pilot School, he completed seven deployments, including two tours of duty and more than 160 missions during the Vietnam War. The Commanding Officer of the Naval Training Center from 1985 to 1990, Capt. Rowley was responsible for 1,300 people. He also was the Director of Computer Resources and Avionics with the Navy as well as the principal and chairman of the Joint Services Review Committee for Avionics.   Captain Charles D. Rowley is receiving this honor posthumously.
Mrs. Karen Larrimer
1980 Graduate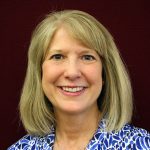 Mrs. Karen (Petcash) Larrimer, a 1980 AASD graduate, received her Bachelor of Science degree in Business Management from Point Park University. She is currently the Executive Vice President, Head of Retail Banking and Chief Customer Officer of The PNC Financial Services Group. Mrs. Larrimer is the first female chairwoman of the board for the United Way of Southwestern Pennsylvania, and a board and executive committee member of the Children's Museum of Pittsburgh.   She was recognized as one of the Most Powerful Women in Banking by American Banker Magazine in 2015, 2016 and 2017.
Ms. Rhonda Wozniak
1979 Graduate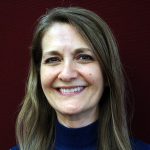 Ms. Rhonda Wozniak is a 1979 AASD graduate. She received her Bachelor of Arts in Art History from the University of Colorado at Denver; her Master of Arts Degree in Art Conservation from the State University of New York, College at Buffalo; and her Certificate of Advanced Studies in the Conservation of Marine Archaeological Objects at the Western Australian Maritime Museum. Ms. Wozniak was the objects conservator and only female crew member aboard the 1994 RMS Titanic expedition that recovered over 400 artifacts from the shipwreck. The expedition was featured as a National Geographic documentary. Ms. Wozniak lived and worked in France for two years as the primary conservator to prepare the Titanic objects for world-wide exhibit.
2019 Inductees
Mr. Cory Bichey
Class of 2008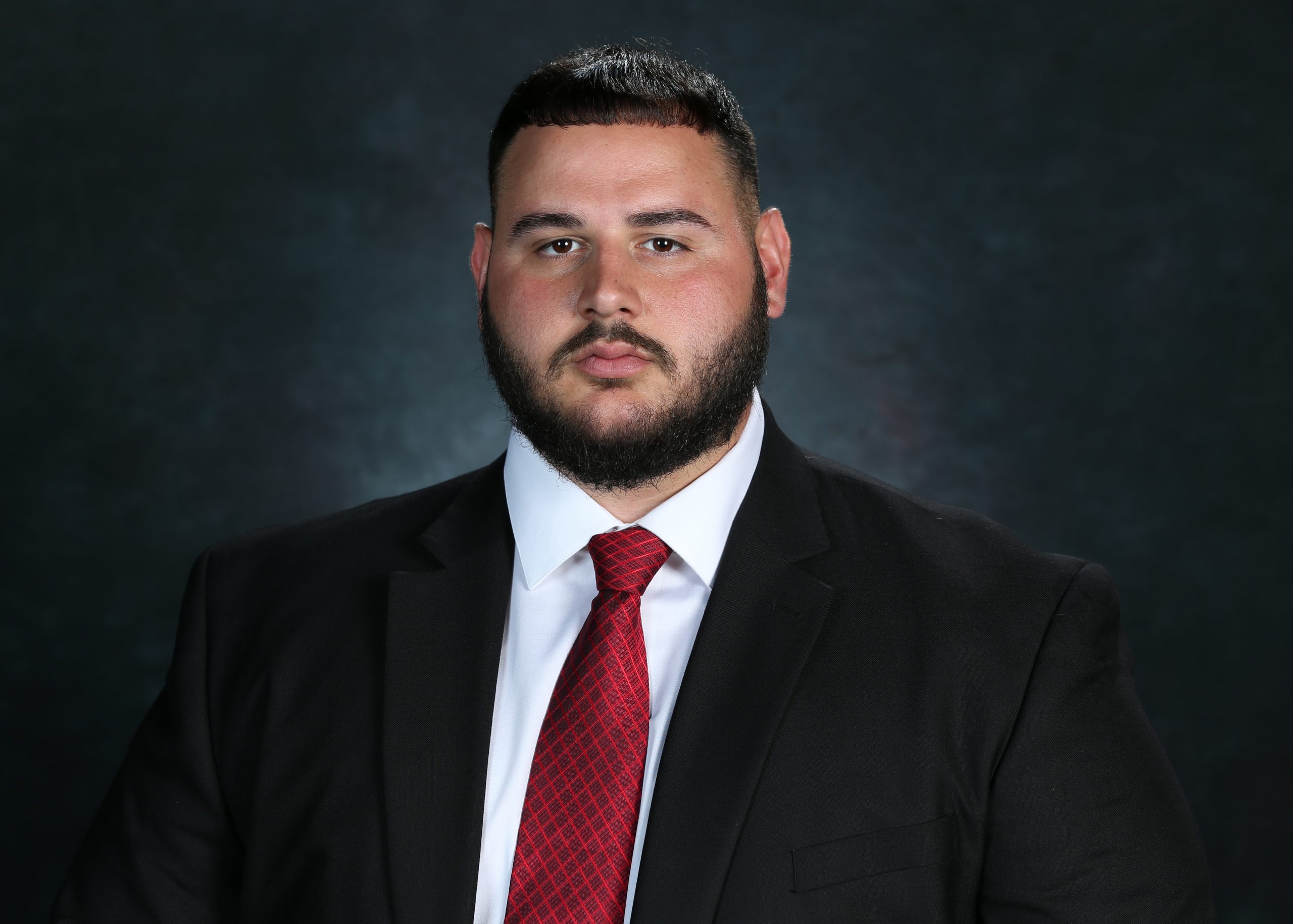 Mr. Cory Bichey is a 2008 AASD graduate. He received his Bachelor of Science in Exercise Science, Minor in Strength and Conditioning from Indiana State University on a full athletic scholarship.  Mr. Bichey made the Dean's List in Exercise Science with a minor in Strength and Conditioning in the fall of 2011 and 2012.  He was named to Athletic Director's Honor Roll in 2011 and named to the 2011-2012 MVC (football) Academic Honor Roll.  He was also a four-year letter winner as an offensive lineman for Indiana State University.  He is currently an Assistant Strength and Conditioning Coach with the Tampa Bay Buccaneers.  The Tampa Bay Buccaneers won and became the NFC Conference Champions and Super Bowl LV Champions in 2020.  Mr. Bichey joined the Buccaneers following two years at Mississippi State University, where he was an Assistant Strength and Conditioning Coach from 2018-2019 and was elevated to the Head Strength and Conditioning Coach at Mississippi State University from 2019-2020. Prior to Mississippi State, Cory was a Strength and Conditioning Coach at the University of Arkansas from 2013-2018, with prior stops at the University of Cincinnati as a Graduate Assistant and Indiana State University, where he started his coaching career as a Strength and Conditioning Intern. Cory is a member of the National Strength and Conditioning Association (NSCA), USA-Certified, Collegiate Strength and Conditioning Coaches Association (CSCCA) Mentor, and is (CSCCA) certified, USA Weightlifting (USAW) Level 1 Sports Performance Coach Certified, NSCA Certified (CSCS), the National Academy of Sports Medicine (NASM) Certified, the Functional Movement System (FMS) Level 1 &2 Certified, CPR, AED and First Aid Certified.
Mr. Aaron Colorito
Class of 2006
Mr. Colorito is a 2006 graduate of the AASD.  He received both his Bachelor and Master Degrees in Civil and Structural Engineering from Case Western Reserve University in 2010 and 2011.  Mr. Colorito is currently a Senior Structural Engineer in the bridge department of Michael Baker International in Moon Township, PA.  He is a licensed professional engineer in six states.   He has made significant contributions to numerous bridge projects across the country, including the new I-71/I-670 in Columbus, Ohio; inspection and analysis of the Newell East Liverpool Bridge in East Liverpool, OH; design of bridge and retaining wall rehabilitations for the upcoming Highland Park Bridge interchange project; and he is the lead structural engineer for the rehabilitation of the 6th, 7th, and 9th Street Bridges in Pittsburgh, PA.  He is a certified instructor for the National Highway Institute and travels the country teaching courses in bridge design to other engineers and is an instructor for the Pennsylvania Department of Transportation's Bridge Inspector Certification courses.
Mr. Colorito has been recognized by the Engineers' Society of Western Pennsylvania for recently being named the Society's Young Engineer of the Year for 2020.  Aaron was recognized for his outstanding contributions to the engineering profession and on projects in the Western Pennsylvania region.  He currently lives in Upper Saint Clair, PA, with his wife Laura and two sons Leo (3) and Walker (8 months).
Mr. Bradley Bichey
Class of 2004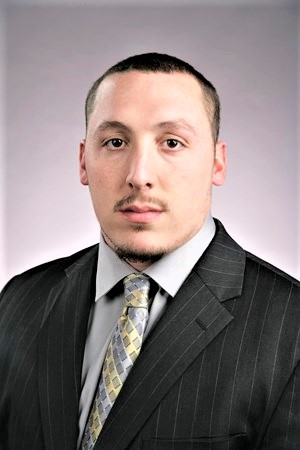 Mr. Bradley Bichey is a 2004 AASD graduate.  He received his Bachelor of Science Degree in Exercise Physiology from West Liberty University and his Master Degree in Health Education from Penn State University.   Mr. Bichey is currently in his sixth season as Toledo's Director of Football Strength and Conditioning. During Brad's tenure, the Rockets achieved a record of 33-19 and won the 2017 MAC Championship.  Brad has also worked with six Rockets who became NFL draftees, as well as multiple Rockets who made NFL rosters as undrafted free agents. Prior to joining Toledo, Brad was the Associate Director of Football Strength and Conditioning at the University of Arkansas. During Brad's tenure at Arkansas (2013-2016) he worked with 14 players who were drafted by the NFL and won two bowl games.  Mr. Bichey has also worked in various capacities with the Cincinnati Bengals, Ohio State University, Robert Morris University, Pennsylvania State University and University of   Florida, where he was a part of the 2008 National Championship team. Brad is a member of the CSCC and earned the credential of Strength & Conditioning Coach Certified (SCCC), a member of the National Strength and Conditioning Association (NSCA) and earned the credential of Certified Strength & Conditioning Specialist (CSCS).  He is also a Registered Strength & Conditioning Coach (RSCC) and holds certification through the USAW as a Sports Performance Coach.