July 29, 2021
Dear Parents/Guardians
On behalf of the Ambridge Area School District Administration and Board of School Directors, I look forward to welcoming you to the 2021-2022 school year.
Our theme this year is "Digging Deeper for Student Achievement," and it is our goal to assist our students in growing their knowledge base and improving their skills in all content areas. The three focus areas will be:
Equitable access to learning for all students through co-teaching and effective instructional strategies.
21st century teaching through STEAM utilizing the 4C's.
Common assessments and improving interventions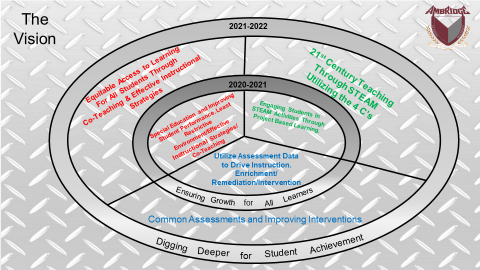 As a reminder, the first day of school for students is Wednesday, August 18, 2021.
We made great strides as a school district in 2020-2021, and I look forward to continuing our work together this year to take the district to even greater levels of achievement.  Enjoy the rest of your summer, and welcome back to another great school year.
I would like to thank everyone for all of their hard work during the 2020-2021 school year and in preparation for the 2021-2022 school year. This includes Administrators, Board of School Directors, Teachers, Secretaries, Technology Department, Tech Integrators, Athletic Department, Custodians, Maintenance Workers, Food Service Department, Para-Professionals, The Special Education Department, The Reopening Planning Committee, Students, and Parents.
Sincerely,
Joseph W. Pasquerilla, Ed.D.
Superintendent of Schools