909 Duss Avenue, Ambridge, PA 15003 | 724.266.2833 | f. 724-266-5056
Latest News from Ambridge Area High School
Clubs and Activities
Ambridge Area High School offers a variety of activities with which students can participate.  School rules that apply to athletics also apply to clubs, dances, away games, and all school sponsored activities. During the first few weeks of school, clubs and activities will be promoted to the students. Students are encouraged to get involved.
Students who wish to form a club that does not currently exist must first have the support of a faculty or staff member of the Ambridge Area School District
Once that support is received, the club or activity can petition the student council for membership as a recognized official school club.  This process would include the appointment of an advisor by the school board, the election of officers, the creation of a constitution/bylaws, meetings, the maintenance of minutes, and, where money is exchanged, the establishment of an activity account within the school.
Questions concerning school clubs or activities should be directed towards student council.  Any fundraising activity must be approved by the high school administration.

Activity Period

All students must be able to verify their membership in a club prior to leaving homeroom on an activity day.  They are to sign-out from homeroom and indicate the club and location of their meeting.
Students reporting to another teacher's room during activity period must follow the above procedure.  In addition, these students must provide a hand-written pass to show their homeroom teacher.
Anytime a student does not report to a club, activity or teacher designated on the homeroom sign-out sheet or goes to another area of the school without reporting back to homeroom first will be considered a class cut.
It is the student's responsibility to secure a pass ahead of time and to always verify their destination with their homeroom teacher.  Violations may result in restriction to homeroom during activity period.
Bell Schedule
Period

A

Regular

B

Activity

C

Assembly

D

Act 80 Half day

E

2 Hour delay

Activity
7:30 – 8:02
1
7:30 – 8:15
8:06 – 8:47
7:30 – 8:11
7:30 – 7:58
9:30 – 10:02
2
8:19 – 9:01
8:51 – 9:29
8:15 – 8:53
8:02 – 8: 28
10:06 – 10:35
3
9:05 – 9:47
9:33 – 10:11
8:57 – 9:35
8:32 – 8:58
10:39 – 11:08
4
9:51 – 10:33
10:15 – 10:53
9:39 – 10:17
9:02 – 9:28
11:12 – 11:41
5
10:37 – 11:19
10:57 – 11:35
10:21 – 10:59
9:32 – 9:58
11:45 – 12:14
6
11:23 – 12:05
11:39 – 12:17
11:03 – 11:41
10:02 – 10:28
12:18 – 12:47
7
12:09 – 12:51
12:21 – 12:59
11:45 – 12:23
10:32 – 10:58
12:51 – 1:20
8
12:55 – 1:40
1:03 – 1:44
12:27 – 1:08
11:02 – 11:30
1:24 – 1:53
9
1:44 – 2:26
1:48 – 2:26
1:12 – 1:50
11:34 – 12:00
1:57 – 2:26
Event
1:54 – 2:26
Regular schedule: periods 1 and 8 are 45 minutes, all other periods 42 minutes

Activity and Assembly: periods 1 and 8 are 41 minutes, other class periods are 38 minutes, activity/assembly 32 minutes

Act 80: periods 1 and 8 are 28 minutes, all other periods are 26 minutes

2 hour delay: period 1 is 32 minutes and 8 is 31 minutes, all other periods 29 minute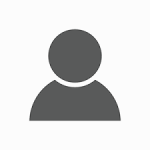 Secretary
Ambridge Area High School
724.266.2833 x2380
maria.kotula@ambridge.k12.pa.us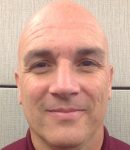 High School Asst. Principal / Athletic Director
Ambridge Area High School
724.266.2833 x2235
joseph.lamenza@ambridge.k12.pa.us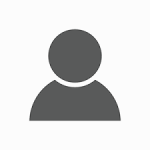 Attendance Secretary
Ambridge Area High School
724.266.2833 x2335
lori.chickos@ambridge.k12.pa.us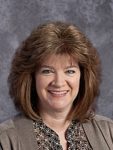 Building Secretary
Ambridge Area High School
724.266.2833 x2296
rguerrieri@ambridge.k12.pa.us