The Business Office is located on the Ground Floor of the Ambridge Area High School.   All visitors must check in at the Security Office on the First Floor.
Frequently Asked Questions
RIGHT TO KNOW REQUESTS
The Right to Know Law applies to the documents at the Ambridge Area School District.
Right to Know Officer:  Mr. Barry King, 724-266-2833 x2269
Please use the standard Right to Know Request Form. For more information on the PA Open Records law please visit: http://www.openrecords.pa.gov/
LIQUID ASSET CONTACT
Pennsylvania School District Liquid Asset Fund (PSDLAF) Primary Contact:  Mr. Barry King, 724-266-2833 x2269
Business Office Documents
Business Office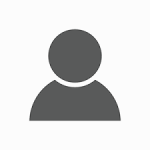 Director of Business and Operations/Transportation Coordinator
Business Office
724.266.2833 x1203
beyth@ambridge.k12.pa.us