1101 Highland Avenue, Ambridge, PA 15003 | 724.266.2833 | f. 412-324-1299
Latest News from Highland Elementary School
A Message from Our Principal
Dear Friends and Family of Highland Elementary,
My name is Tom McKelvey and I am the principal at Highland Elementary! As we open the 2022-2023 school year, I am excited to start the new school year with you and your child. We have many wonderful plans here at Highland for the upcoming school year, and the staff and I are grateful to be able to share in these experiences with you and your child.
Our staff and I will strive to promote the tradition of success established at Highland Elementary by building strong relationships with students, parents, staff, and community partners. We will focus on increasing student achievement and providing exciting and challenging opportunities for all students.
Our number one concern is and always will be the safety and well-being of each and every one of our students. For the safety of all our students and staff, please adhere to the following arrival and dismissal procedures:
* The building is open for student arrival from 8:15 – 8:35 AM. Students arriving after 8:35 AM will be marked tardy. Student dismissal starts at 3:05 PM.
* All PK-5 families dropping students off or picking students up must enter the side parking lot from Norwood Avenue and park in the side parking lot. All students being picked up must be signed out in the office prior to dismissal. Please arrive no later than 3:00 PM to sign your child out for dismissal. Once your child is signed out, they will be dismissed to Exit B near the flagpole beginning at 3:05 PM. During arrival and dismissal, the front of the building along Highland Avenue is for buses and vans only.
During the course of the school year, it is my hope that we will work together to provide the students of Highland Elementary the foundational skills necessary to become world-class citizens ready to master the challenges for the 21st Century. I look forward to working with you as your child's principal. I also encourage you to become engaged with our Parent Teacher Organization (PTO) to help provide our students with exciting extra-curricular school and after-school activities. More information will be forthcoming from our PTO. Please feel free to call, email, or schedule an appointment to discuss any concerns, suggestions, or ideas to help make this an academically stimulating and fulfilling school year for your child. On behalf of the entire Highland Elementary team, welcome back to the 2022-2023 school year!
Yours in Education,
Thomas J. McKelvey
Principal
Principal
Highland Elementary School
724.266.2833 x7202
stephanie.hull@ambridge.k12.pa.us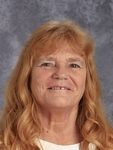 Building Secretary
Highland Elementary
724.266.2833 x7201
dcarpenter@ambridge.k12.pa.us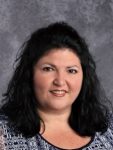 Certified School Nurse
Highland Elementary
724.266.2833 x7208
kmccloskey@ambridge.k12.pa.us