June 3, 2021
Jeremiah Giordani – Congratulations to Jeremiah on his acceptance into an Ivy League School!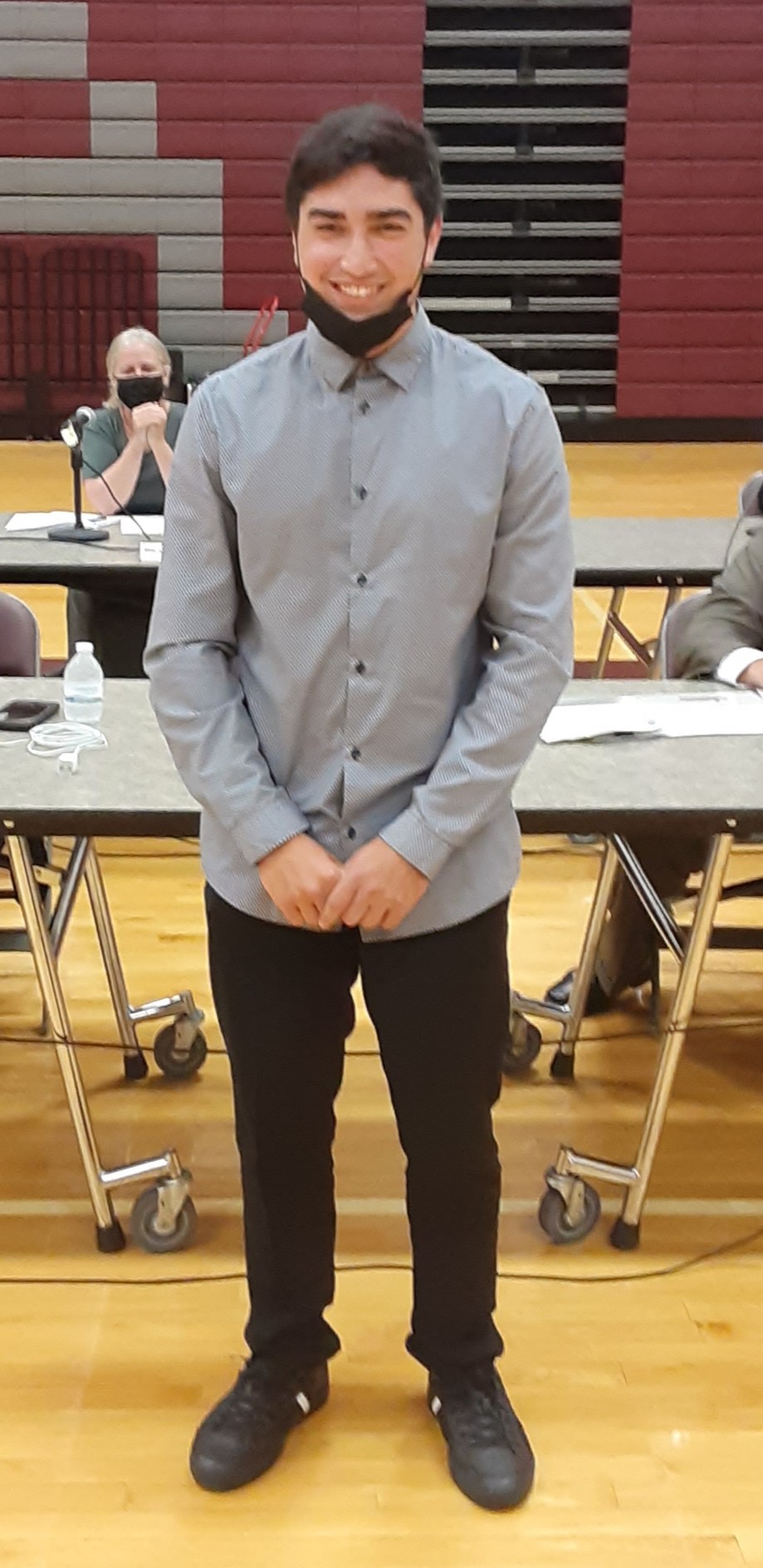 AAEA Scholarship
Sofia Chickos
Maura Devine
Piper Dunlap
Kyla Fitzgibbons
Natalie Garrison
Jeremiah Giordani
Rachel Guthrie
Matthew Kowalsky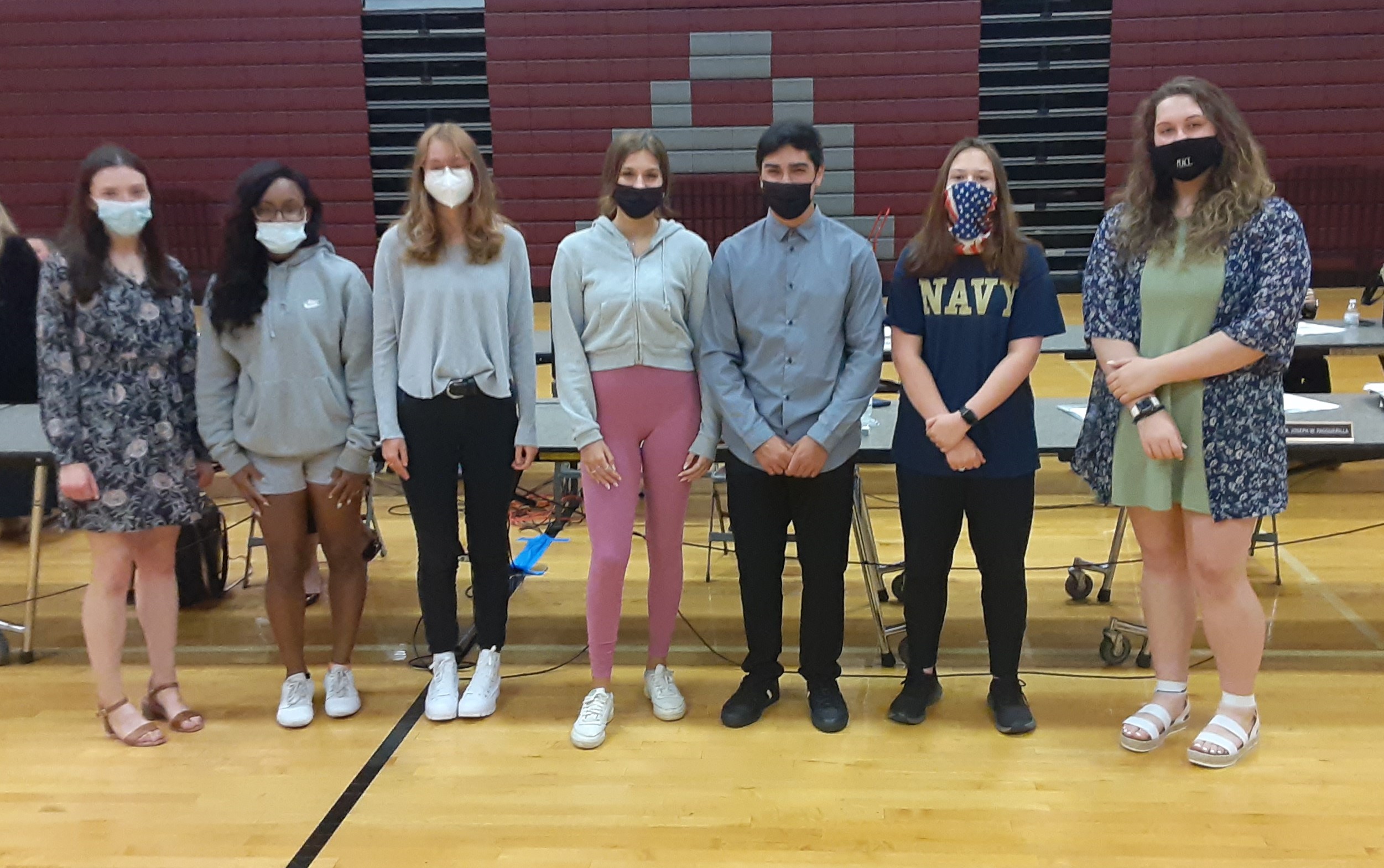 Moe Rubenstein Scholarship
             Sonic Lodge Scholarship
Joe Zerilla Scholarship
Sofia Chickos
Piper Dunlap
Rachel Guthrie
Jacob Kotula
1950's Scholarship Recipients
Piper Dunlap
Natalie Garrison
Gabby Milcoff
Jeremiah Giordani
Johnathan Ciani
Sarah Haymond
Rachel Guthrie
Brady Eisel
Matthew Kowalsky
Jacob Ernst
Sofia Chickos
Emily Lyon
Amelia Freed
Maura Devine
Dinah Bailey
JROTC SCHOLARSHIP
Autumn Brickner
Kensy Lopez
Western Pennsylvania Trial Lawyers Association (WPTLA) ­  
12th grade Challenge Program Winners
Academic Excellence – Zoe Setzenfand
Academic Improvement  – Bre-Ana Dunkle
Stem  – Troy Jacob
Perfect Attendance – Zaire Ellis
Community Service – Emily Lyon
American Subcontractors Association of Western PA 
Pittsburgh Technical College
Independent Order of the Odd Fellows Scholarship
Dinah Bailey
Kyla Fitzgibbons
Stanley G. Powlikowski Scholarship
Johnathan Ciani
Gabrielle Milcoff
Jeremiah Giordani
Emily Lyon
Jacob Ernst
Ambridge Area Football Alumni Scholarship 
John and Theresa Ditz Wyllie Scholarship
Amelia Freed
Sarah Haymond
Kyle Hochevar Scholarship
Sofia Chickos
Amelia Freed
Matthew Kowalsky
Ambridge Area Support Staff Scholarship
Amelia Freed
Maura Devine
Brady Eisel
Rachel Guthrie
Jonathan Ciani
Ambridge Area Support Staff Chris Peters Memorial Scholarship
Tyler Stickles- Chris Peters Memorial Scholarship
BUPP Scholarship
Zoe Staley
Ashley DeWeese
Beaver County PUSH Scholarship
CCBC ACADEMY PROGRAMS
Jaycee Serak
Elizabeth Baronio
The Economy Women's Club Scholarship
Virginia Griffith Scholarship
George Wargetz Scholarship
Alyssa Mckee Scholarship
Lions Club
The Hal Galupi Scholarship. – Sue Galupi
Additional Scholarships emailed from students:
12,000 merit scholarship for commuting students at LaRoche – Emily Lyon
Good Samaritan Christian Mothers scholarship – Gabrielle Millcoff
Eagle Scouts with troop 498 – Xander Dowlin
The National Buckeye Scholarship, Trustees Scholarship, and Biological Sciences Scholars Program at OSU, this program only takes 100 students each year and she is one of the 100 – Zoe Setzenfand
SRU Merit Scholarship – Johnathan Ciani
Pennsylvania Head Start Scholarship and the Westinghouse Nuclear Family scholarship, Eagle Scouts with troop 498  – Matt Kowalsky
Kent State University President's Achievement Award – Brady Eisel
2020 soccer scholarship award – Rachel Guthrie
Congratulations!!!
June 15, 2021
Dr. Pasquerilla- would like to recognize the 2020-2021 Retirees
Kenneth Carlisle, a Custodian at Highland Elementary – 38 Years of Service
Ron Gonzalez, a Para-Professional at the High School – 6 Years of Service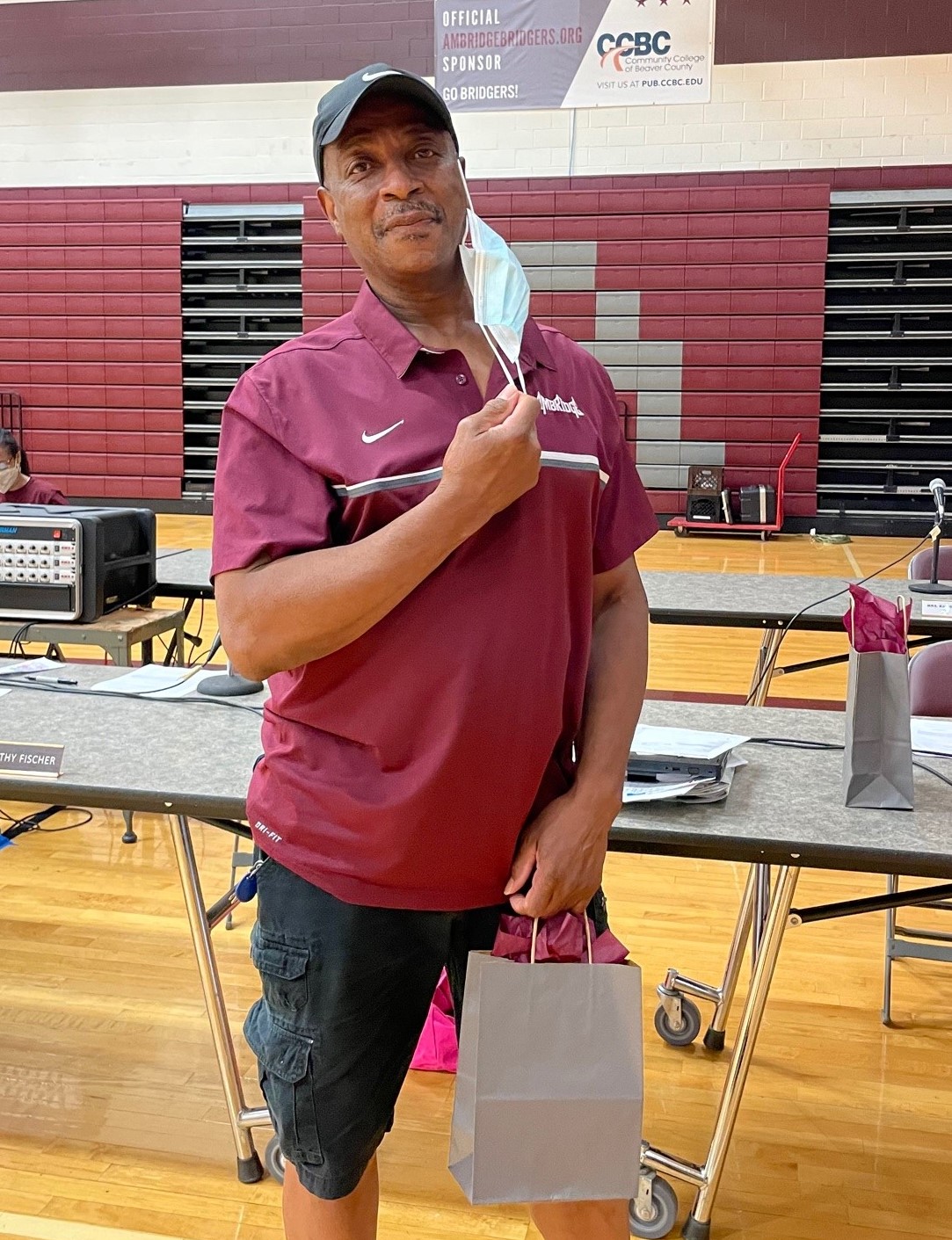 Dr. Pasquerilla- would like to welcome the Director of Business and Operations
Welcome Mr. Sam Gold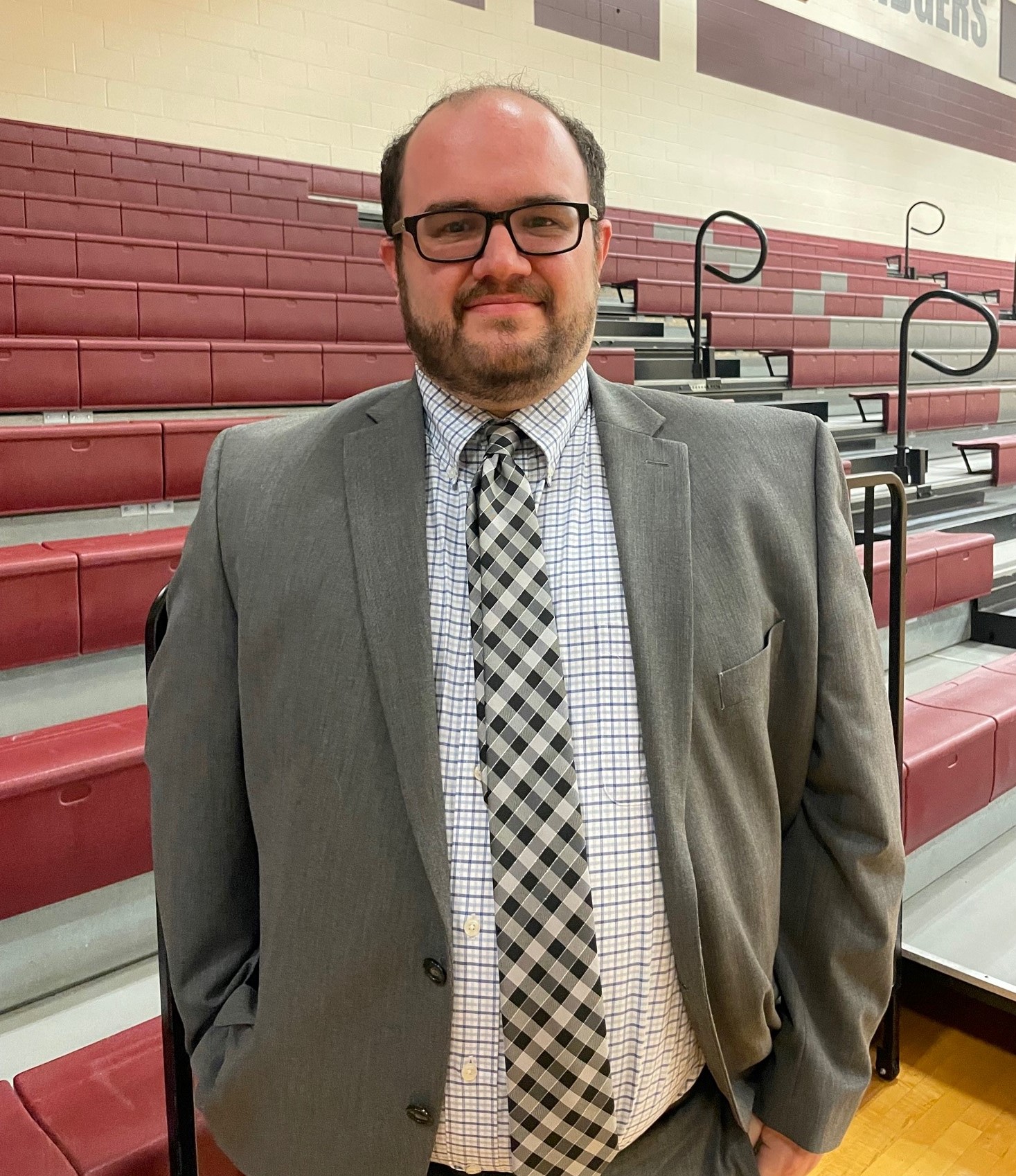 Mr. Campalong – would like to welcome the Varsity Boys Basketball Coach
Welcome Coach Jelan Miller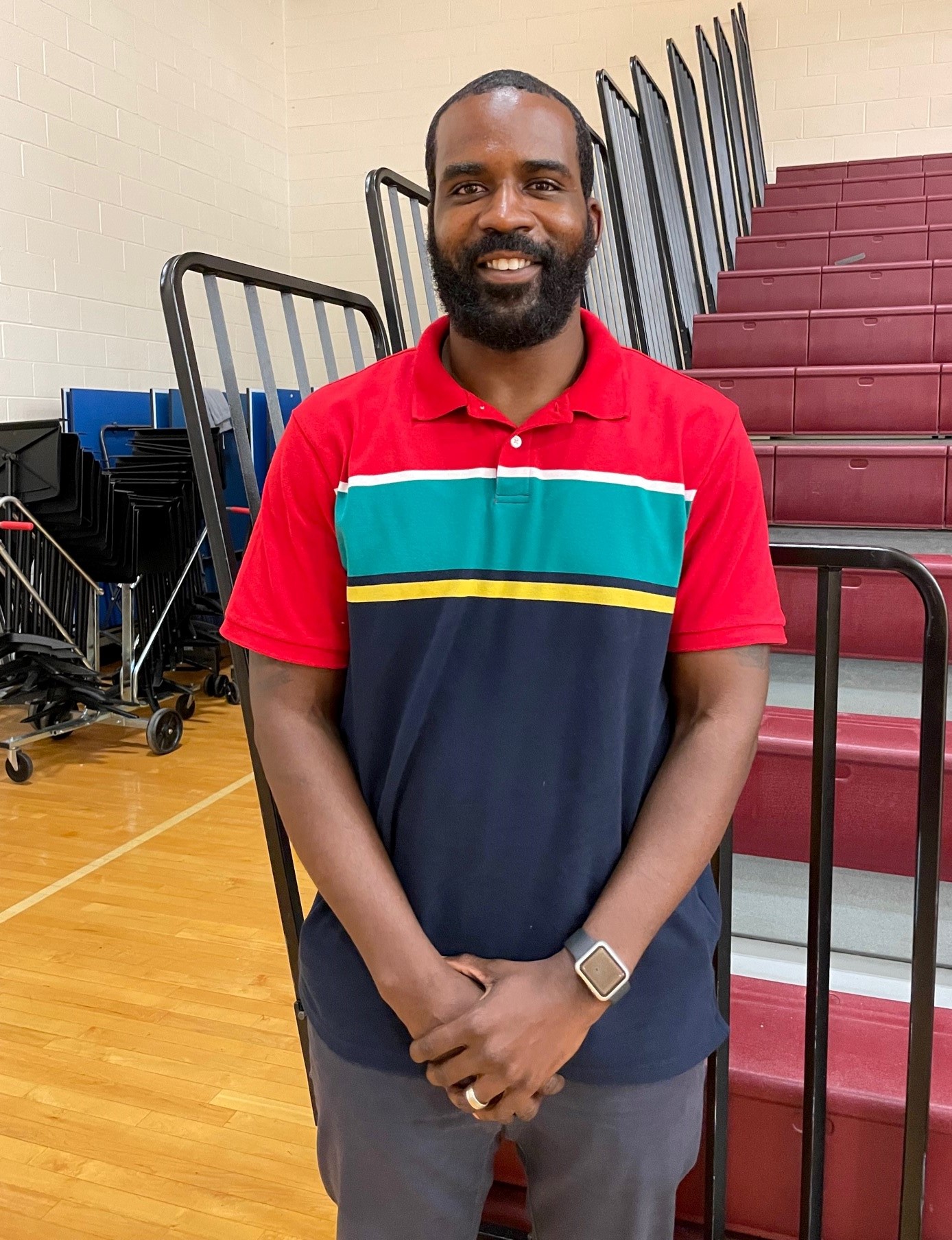 Mr. Campalong – would like to recognize the following Student Athletes
Please join us in congratulating the Ambridge High School Track and Field Student Athletes for finishing the season at the PIAA AAA State Championship.
Bethany Naughton, 8th Place
Valeria Young, 22nd Place
Bethany Naughton will continue her running career at Robert Morris University and Valeria Young will return to the Ambridge High School Track and Field Team as a senior.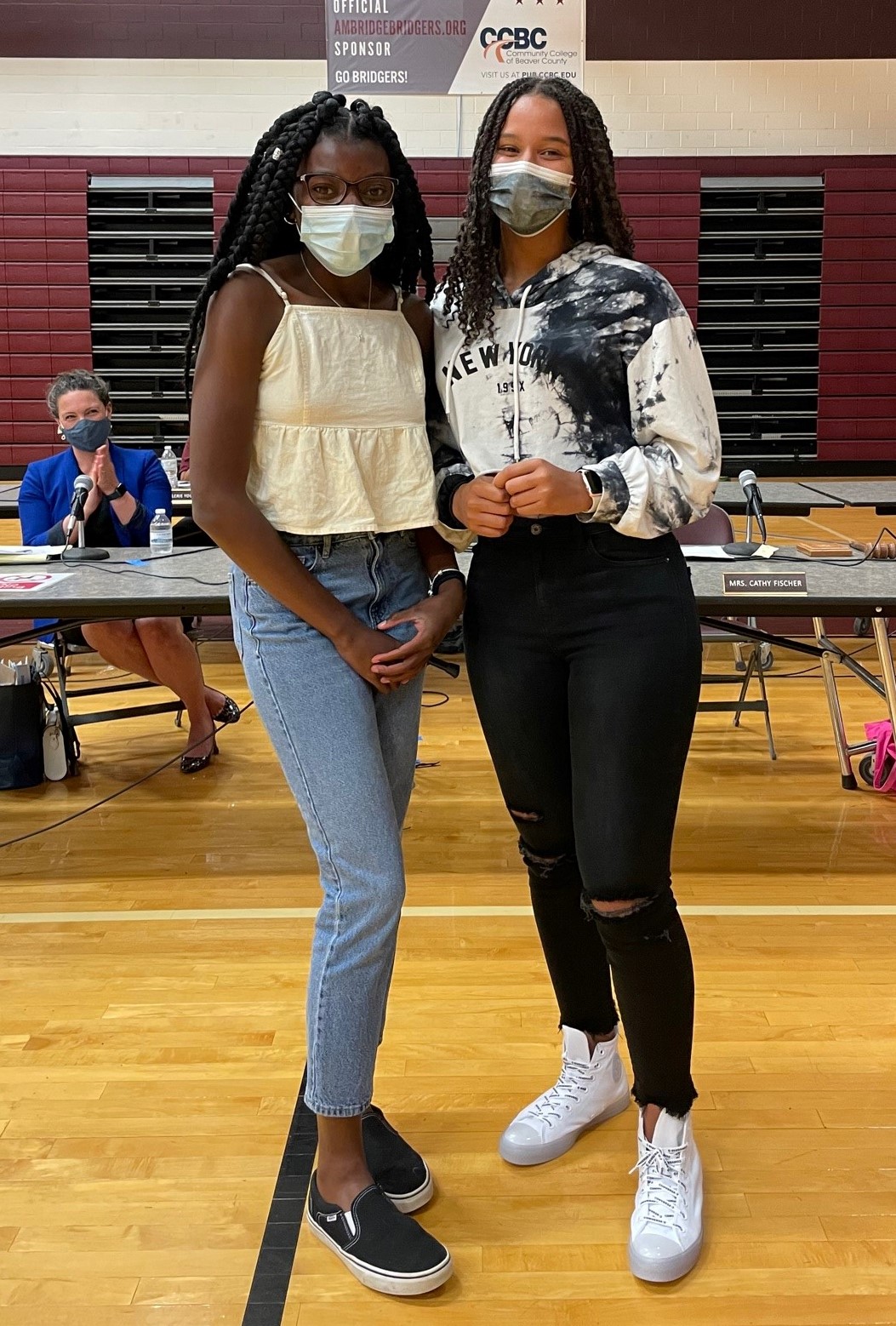 Congratulations!!